Nothing brings the family together like a great movie, TV show, or playoff in the cozy home theatre. Suddenly your house becomes a cool home and a rainy Saturday night at home is everyone's first choice.
Good news? There's a ton of variety – from high-end home theater worthy of an A-list Hollywood filmmaker to lots of affordable variations that fit in the living room but still ruin your socks. You can also look for the best home theater installation services through https://www.scvaudiovideo.com/services/residential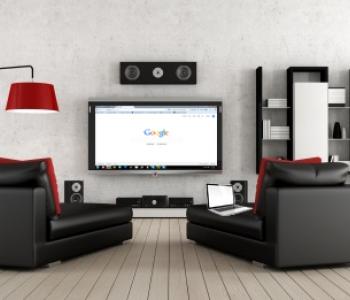 Here are the basic things to consider when choosing a home theater system:
1) Watching TV: If you still don't have a TV to build a home theater for, you'll need one. If you already have a TV instead of a 4K HDR TV, consider a new one because it's great.
Plus, with all the connection options built-in, you're equipped for the future. Thanks to integrated WLAN, Bluetooth, etc., today's new smart TVs can be connected to everything else more easily, regardless of whether it's component, streaming audio, or video.
2) The room: Some home theater systems have large speakers, while others have small speakers. (Technically, bigger is better in terms of sound quality, but some brands offer small and mid-sized speakers that get serious attention regardless of size.)
3) Streaming device: The big side effect of home theater? The right home theater receiver can serve as a gifted hub for streaming almost anything – audio from your computer, phone, or tablet and from online apps.
Of course, a good television or projector and screen are essential to the experience. But when you think of a home theater system like a Broadway play, TV = stage, and sound = everything from history and actors to music and competition.
The real magic behind home theater systems is audio, and audio is what you need to create a true home theater system in your home.